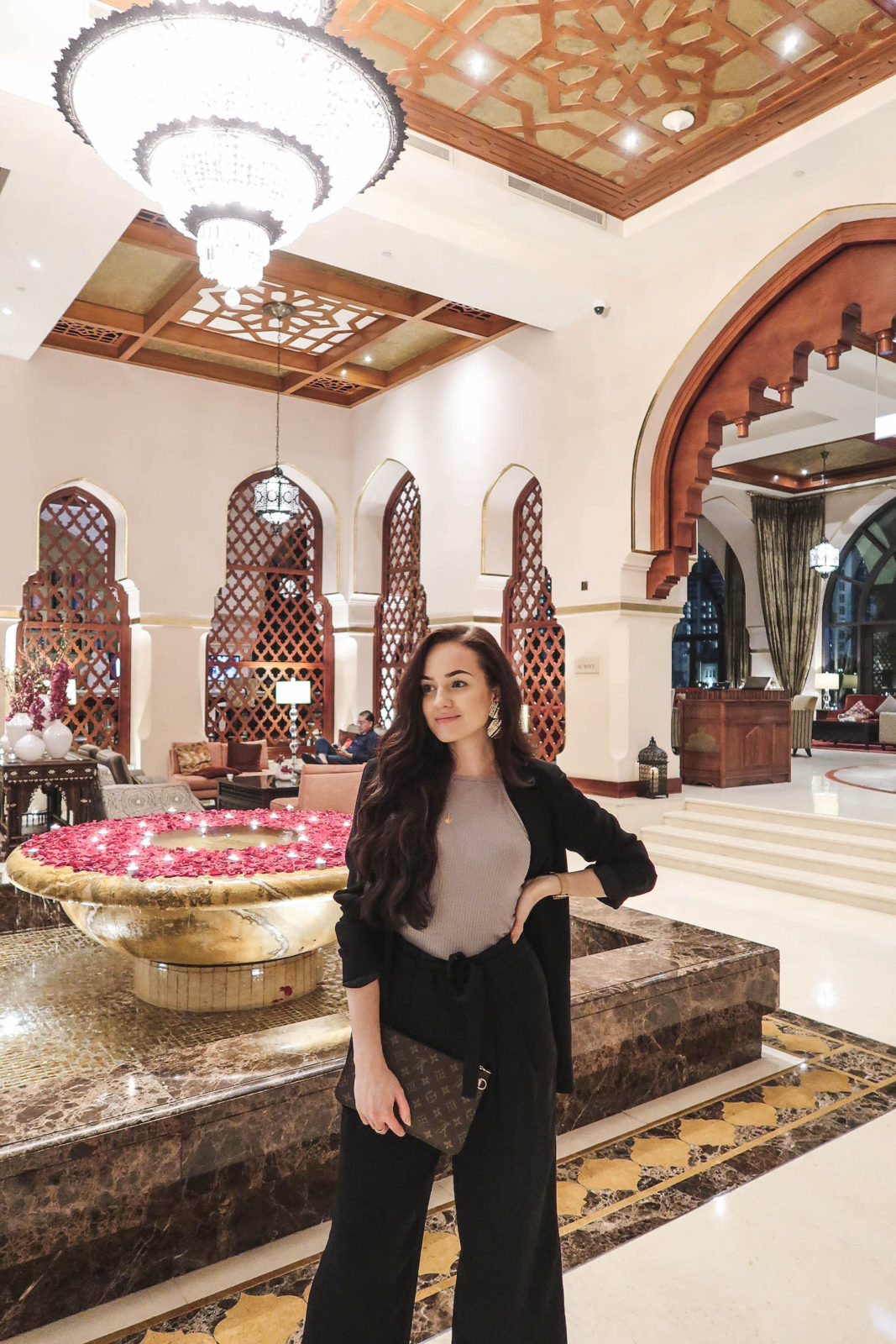 Top tady / sako Mango (staré, podobné tady) / kalhoty Zara (staré, podobné tady) / sandálky & náušnice Zara / psaníčko LV
Krásnou středu! Jak se máte? My jsme včera brzo ráno přiletěly do Prahy a já jsem celý zbytek dne byla úplně hotová. Po celém dni jsme o půlnoci jely na letiště, v letadle se spát v podstatě nedalo, takže jsme vlastně zmeškaly celý jeden den spánku. Zkusila jsem to dospat odpoledne, ale spíš mě to ještě víc rozhodilo. Každopádně není nad to být zase doma! 🙂 Dnes mám pro vás outfit, který jsem měla během našeho prvního večera v Dubaji. Poprvé jsem si na sebe vzala tyhle velké náušnice, které jsem před nedávnem objevila ve slevě v Zaře a z nějakého důvodu mě zaujaly, i když normálně nikdy výrazné šperky nenosím. Řekla jsem si, že třeba jednou budu mít příležitost, abych si je k nějakému outfitu vzala – a dočkala jsem se! Co na ně říkáte?
Happy Wednesday! How are you doing babes? We got back to Prague yesterday morning and I've been dead since then. We went to the airport after a long day in Dubai, then I just couldn't sleep in the airplane so I basically missed the whole day of sleeping. I tried to catch up on the sleep in the afternoon, but I think that made me even more dead haha. Anyways, it feels so good to be at home! 🙂 This is an outfit I wore on our first evening in Dubai. It was the first time I had these big earrings on, I bought them at Zara a few weeks ago and I just thought they were super pretty, even though I never wear jewelry like this. I bought them anyways and hoped that I'll get to wear them one day – and Dubai was a perfect opportunity for that! What do you think?