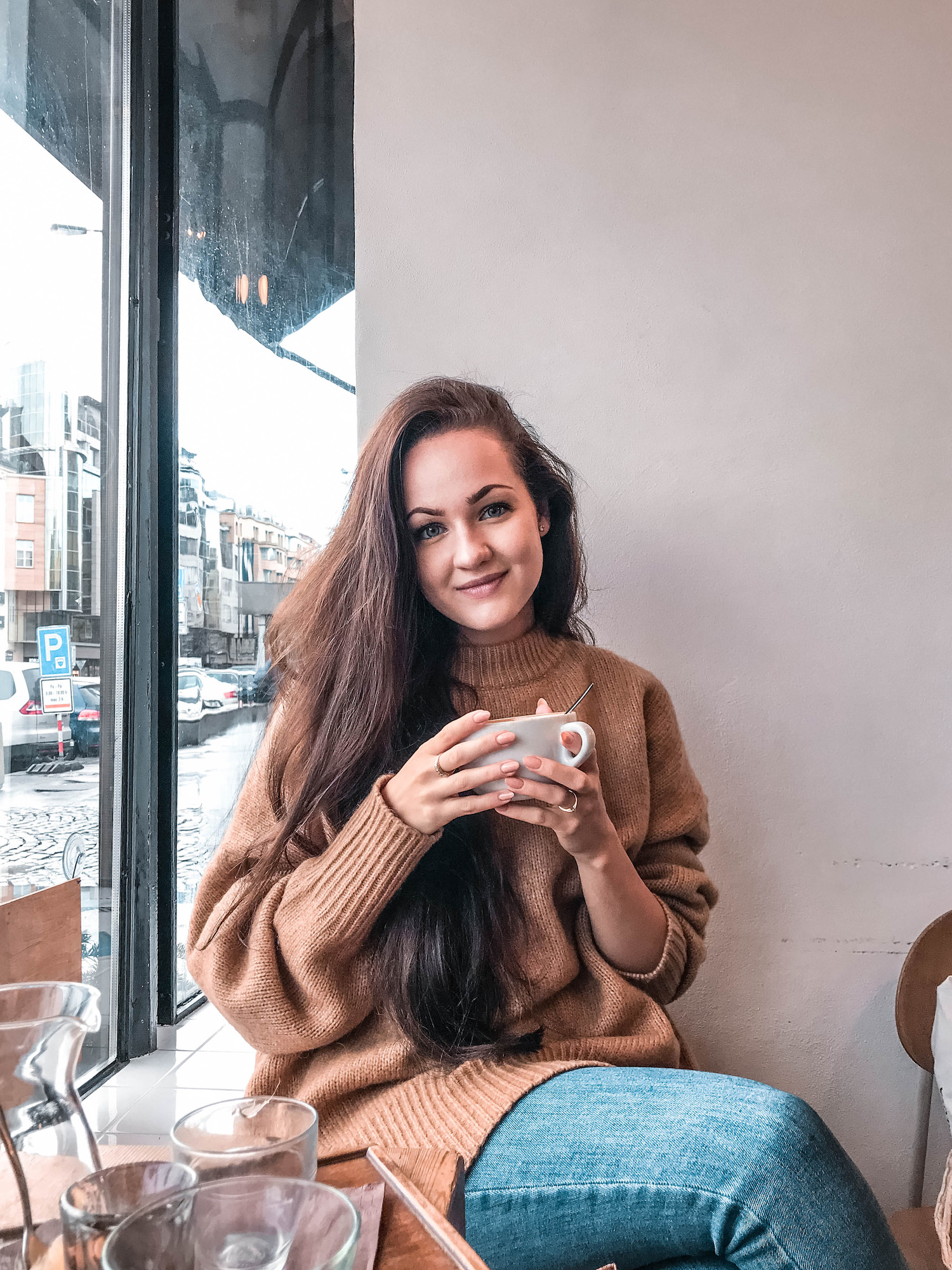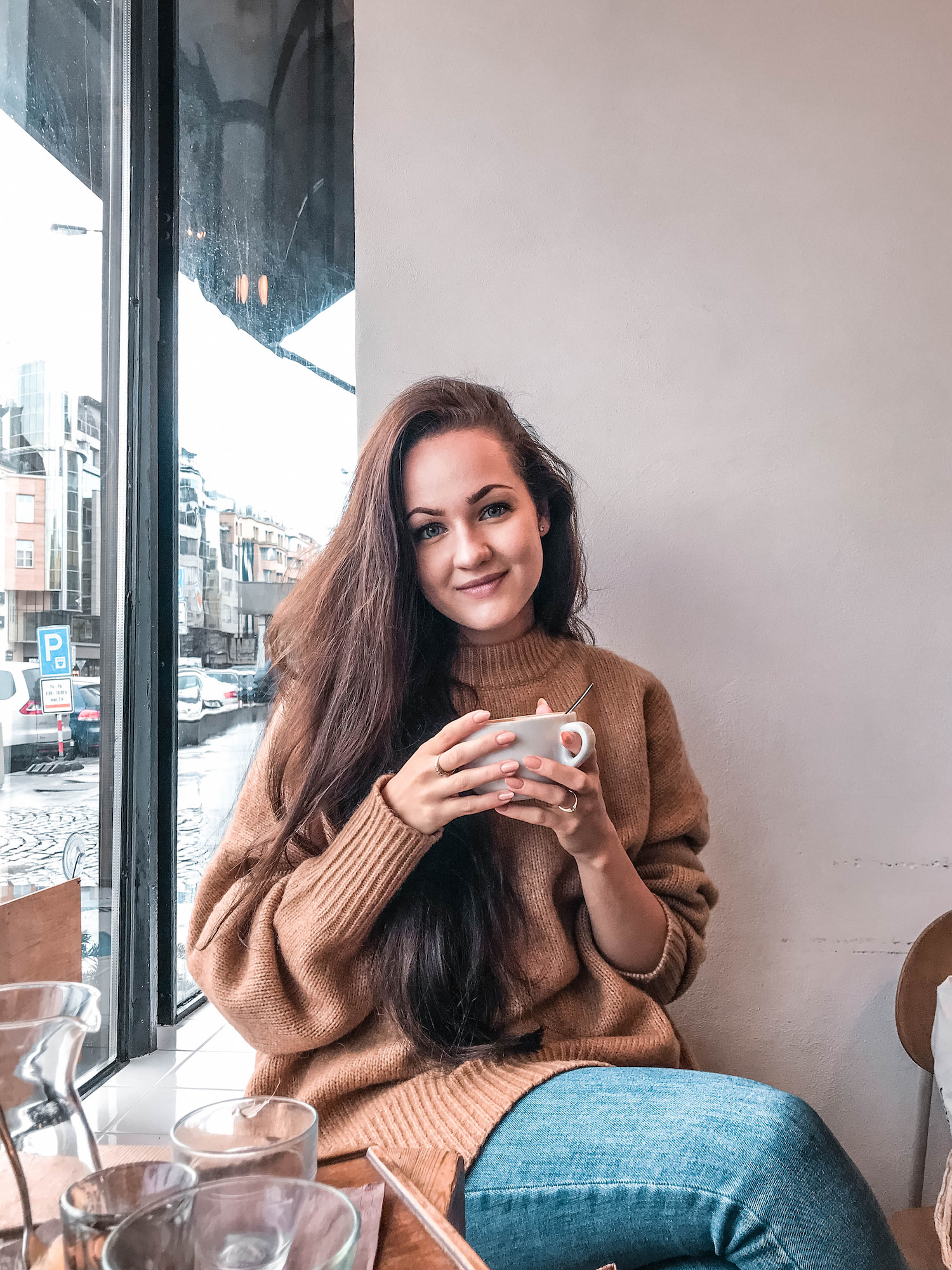 Se vstupem do nového roku se vždycky zamýšlím nad tím, jak bych chtěla, aby vypadal. Nevím, jestli tomu úplně můžu říkat předsevzetí, ale každopádně mě hrozně baví dávat si různé cíle, tvořit si nástěnku vizí, psát si seznamy věcí, které si chci pořídit, co se chci naučit, co chci zažít, kam se chci podívat.. Letos jsem si navíc koupila Doller (znáte?máte?) a musím říct, že jsem zatím úplně nadšená! Rozhodla jsem se vám napsat i sem na blog, na co bych se letos chtěla zaměřit.
Dělat vše tak, jak nejlépe dovedu, ALE nepřepínat se a netlačit všechno do extrémů. Nesoustředit se na dokonalost, radovat se z malých pokroků. Nevím, jestli to máte někdo stejně, ale tohle je jedna z mých nejhorších vlastností a už mi v průběhu života mnohokrát uškodila. Když se do něčeho pustím, nedám tomu 100%, ale 1000% – a většinou to skončí tak, že buď rychle ztratím motivaci, nebo se vyčerpám tak, že se z toho moje tělo potom dostává dvakrát tak dlouho. Můj cíl je najít balanc ve všem, co dělám.




Zaměřit se na svůj Youtube kanál, učit se tvořit kvalitní obsah a postovat pravidelně. Je to něco, co mě začalo hrozně bavit. Samozřejmě se ale nechci přesunout jenom tam, blog bude asi vždycky moje láska číslo jedna a tvořit pro vás (a vlastně i pro sebe) hezký obsah je moje vášeň.




Snít bez limitů a NIKDY nenechat ostatní, aby mě nutili pochybovat o svých snech. Vždycky mě bavilo dávat si velké, a pro mnoho lidí možná i nereálné cíle, ale občas se přistihnu, že o nich sama občas začnu pochybovat, i když se mi už tolikrát v životě potvrdilo, že jde naprosto všechno, i když se to ze začátku může zdát jako bláznovství. Byla bych ráda, abyste si tohle vzali k srdci i vy. To, jakou si pro sebe vytvoříte budoucnost, je jen a jen na vás – a nikdo nemá právo vám říkat, že to nedokážete – stejně to lidé říkají hlavně z toho důvodu, že sami mají strach si klást velké cíle.




Víc meditovat, víc cvičit jógu, častěji si psát seznam vděčností a přání. Pár jednoduchých věcí, které mají ale obrovský vliv na celkovou kvalitu života.




Cestovat tak často, jak to jenom půjde. Zatím jsem si sepsala 7 destinací, takže se těším, až si je budu postupně odškrtávat.




Neplýtvat čas slepým projížděním sociálních sítí. Pro člověka, co se sociálními sítěmi živí je to samozřejmě nereálné a nechci, abyste mě pochopili špatně – miluju to, je to můj zdroj inspirace, baví mě to, ale častokrát za den se přistihnu, že jen tupě jedu po zdi Facebooku nebo Instagramu, aniž by mi to cokoli dalo a ten čas bych mohla využít mnohem kvalitněji.




Použít všechny svoje platformy na šíření dobrých věcí, inspirovat ostatní svými zkušenostmi.




A nakonec nemůžu nezmínit to, že chci být hlavně zdravá, šťastná, chci užít si svůj dokonalý svatební den a úspěsně dokončit vysokou školu.
Jaké jsou vaše plány a sny na rok 2018? <3
---
With new year coming up, I always tend to think about what would I want my year to look like. I don't know if I can call it resolutions, but overall I love setting goals, creating vision boards, writing lists of things I want to buy, what I want to learn, what I want to experience, where I want to travel.. I also bought a lovely motivational planner called Doller and so far I absolutely love it. So I decided to share some of the things I want to focus on this year with you guys as well.
Do everything as good as I can, BUT do not push myself too hard and go to extremes. Don't focus on perfection, be happy with small steps. I don't know if some of you are like me, but this is one of my worst qualities and I hurt myself because of it several times in my life. When I want something, I don't put 100% into it, I put 1000% – and it always ends up with me losing the motivation very quickly, or being so exhausted that my body gets out of it twice as long. My goal is to find the balance in everything I do.




Focuse on my Youtube channel, learn how to create a good quality content and post videos regularly. It's something I started being more and more excited about. Of course I don't want to be an youtuber only, blogging will always be my love number one and creating good content for you (and for me as well) is my passion.




Dream big and NEVER let small minded people telling me that my dreams are unachiavable. I've always had big goals, for some people maybe unrealistic, so sometimes I catch myself doubting my own dreams because of it, but due to my experiences I can honestly tell you that nothing is impossible, even it might seem crazy at the beginning. It's something I would love to pass on you guys as well. Only you are the creators of your own future so never let small minded people your dreams are too big – they're saying it because they are just too scared to set big goals themselves.




Meditate more, do more yoga, write down my gratitude lists and affirmations as often as possible. These are a few small things that have great impact on the overall quality of my life.




Travel as often as I can. I already write down 7 destinations so I can't wait to start ticking them off.




Don't waste my time with scrolling on social media. Well, social media is my job so I can't stop using them and don't get me wrong, I love it, it's a great source of inspiration and I love creating content, but sometimes I catch myself just blindly scrolling through Facebook or Instagram without taking anything from it and I could use the time in a much better way.




Use all my platforms to share positive thoughts, inspire people with sharing my own experiences.




And at the end I can't forgot to mention that I just want to be healthy, happy, I want to have the most perfect wedding day and successfully finish my studies.
What are your goals and dreams for 2018? <3